CyberSkills2Work
The National Cybersecurity Workforce Development Program
Free cybersecurity training and professional development.
Arming our nation's heroes with cybersecurity skills to safeguard America's cyberspace.
Cybersecurity Today: A Call to Action
CyberSkills2Work supporters hear the nation's call for more cybersecurity in today's ever-evolving cyberage. Cyberspace is continually advancing with more sophisticated ways to conduct business, socialize, and shop online. As it evolves, so does cybercrime. Cybersecurity analysts emphasize the need to take action on cybercriminals and develop a solid cyberdefense against computer crimes. Having skilled cybersecurity professionals at the frontline of cyberdefense helps protect networks, devices, and data from unlawful internet activity. According to CyberSeek, the U.S. has a shortfall of about 597,767 cybersecurity professionals. More skilled professionals are needed to tackle the nation's top cybersecurity challenges:
The annual global cost of cybercrime damages is about $6 trillion and is expected to increase to $10.5 trillion by 2025. In 2020, reported financial losses from cybercrime in the U.S. cost over $4.1 billion, a 69% increase from 2019.
Source: CyberSecurity Ventures, FBI
Cybercrime
Currently, there are 3.5 million unfilled cybersecurity jobs globally and close to 600,000 nationally.
Source: CyberSecurity Ventures
Cybersecurity Workforce Gaps
Reportedly, 95% of all cybersecurity breaches are due to human error and 69% of organizations indicate that their cybersecurity teams are understaffed.
Source: IBM and ISACA
Cybersecurity Training Needs
CyberSkills2Work Responds to the Call
CyberSkills2Work, established in 2020, is responding to the nation's call for more cybersecurity measures. It is building a strong labor force to fight cyberthreats to organizations across critical infrastructure sectors, including finance. CyberSkills2Work equips transitioning military members, veterans, and first responders with necessary skills to combat today's top cybersecurity threats. The program, a network of America's leading cybersecurity universities and Fortune 500 companies, provides training, career development, and job placement support to its learners.
With in-person and virtual course options, CyberSkills2Work is one of the best free, online cybersecurity training programs in the USA. After completing the program, graduates receive certification and digital badges that document their earned credentials. They also are connected with employers and cybersecurity job opportunities to begin or advance their careers. CyberSkills2Work addresses an urgent demand to fill the cybersecurity workforce gap with skilled individuals who can help curtail cybercrimes.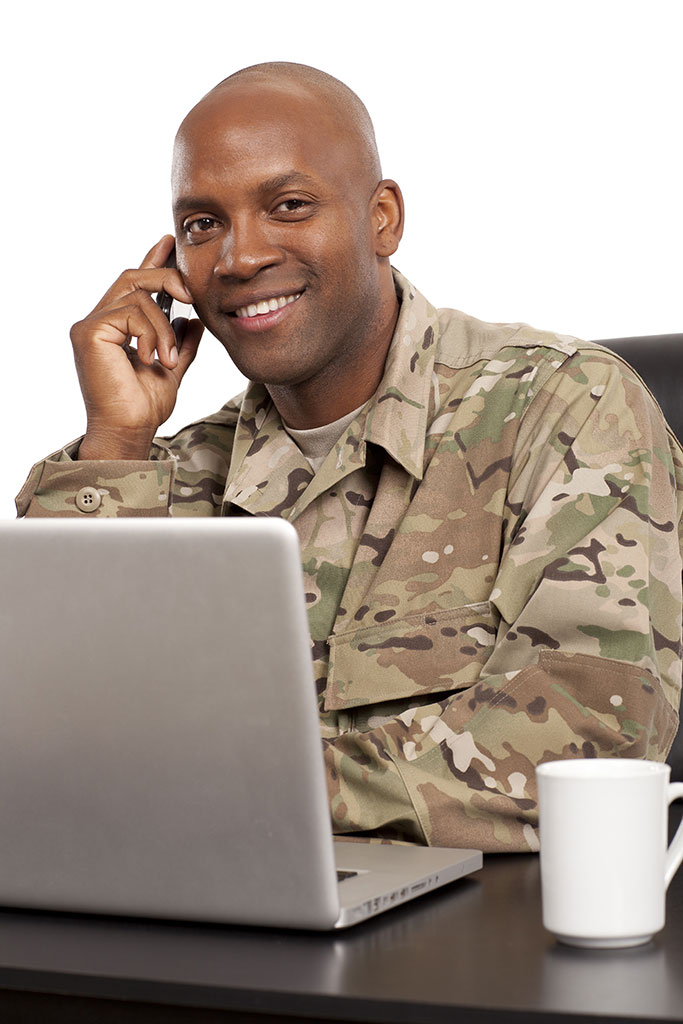 Program Impact






What People Say About CyberSkills2Work
Cesar Argueta
CyberSkills2Work '21 graduate
---
"The program allowed me to enhance my IT skills and provided me with the fundamentals of cybersecurity. Additionally, the program has helped me better understand the importance of cybersecurity and how to incorporate my newly learned skills to improve security measures within my current role as Sr. Security Analyst."
Janice Sanders
CyberSkills2Work '22 graduate
---
"This program has allowed me to gain invaluable skills through the curriculum, as well as the hands-on application of the learning through the CTF's and Tabletop exercises. This program has opened many opportunities for me, and I am eager to see what the journey brings."
Wallace Williams
CyberSkills2Work '21 graduate
---
"The CyberSkills2Work program gave me a new perspective on the many aspects of cybersecurity. I am able to build off the fundamentals and use the knowledge gained from courses to enhance and upskill my current skill set."
Take Action! Join the CyberSkills2Work Community
Join the fight against cybercrime. Support CyberSkills2Work and its efforts to strengthen the nation's cybersecurity workforce with skilled individuals. Be a part of our collective group of learners, educational institutions, employers, and partners who are making a difference in cybersecurity.
Cybersecurity Work Roles, Pathways, and Training Institutions
Develop work-ready skills in the cybersecurity field. Choose from various different work roles for cybersecurity training. Follow the pathway of courses offered by CyberSkills2Work's coalition of NCAE-C institutions.
Search Our Training Pathways